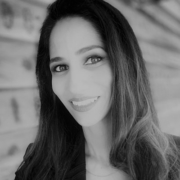 Nina Martin
CEO of Graham, Inc
Nina is very proud to be part of the fantastic team at Graham Inc. She hails from an extensive background in consulting, training, and instructional design.
She first joined Graham in the role of recruiting and later moved into a broader role to oversee the business. Nina began her professional career in 1996, after receiving dual bachelor degrees in French and Spanish, graduating with honors from the Ivy League University of Pennsylvania.
After a temporary staffing role for two years with The World Bank, Nina was hired as a training consultant with Price Waterhouse in 1998, which later became IBM. Downsized six years later, Nina became self-employed as a successful subcontractor from 2004 to 2012, working as a team of one to create and deliver a variety of career-solution and resume-writing courses to companies including AT&T, IBM, Alcatel-Lucent, and Avaya. She designed career-solution classes for adult learners, such as Job Search Strategies, Negotiating Your Salary, Presenting Yourself With Impact, and Interviewing Skills. Nina taught the gamut of career topics and also delivered classes about managing change, customer service skills, conflict resolution, and stress management. She has successfully delivered instructor-led, computer-based, and web-based training courses to more than 45,000 end-users of all skill levels.
Realizing that she wanted to be able to do more than simply train adult learners about job searching, Nina sought to become actively involved in helping place quality professionals at quality positions. When Graham hired Nina as a recruiter, it allowed Nina to fulfill this goal of helping job seekers, while continuing her long consulting career providing solutions for client companies and government entities. Today, as the executive Vice president of Graham, Nina continues to be energized and excited to help clients and job seekers succeed in their goals every day.
While Nina is not working, she volunteers on weekends with her two children at the Second Harvest Food Bank of Central Florida, which provides meals to hungry and food-insecure individuals. She donates monthly to the One Heart for Women and Children charity serving families at risk. Additionally, she sends frequent financial support to the Disabled American Veterans.