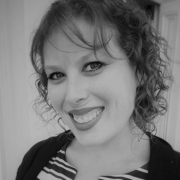 Adina Imes
Senior Vice President of Interpreting and Operations
Adina manages the day-to-day operations of Graham's outstanding interpreting department. She coordinates all sign language, CART and document translation assignments from initial order to final invoice, manages the independent contractor database, handles all client communication and assists with proposals and business development. Adina joined Graham in January 2008 as a Staffing Consultant, recruiting and placing candidates in temp, temp-to-perm, and direct hire employment.
In 2010, she transitioned into the interpreting department, where she has built a solid network of qualified interpreters and an ever-growing market of client relationships. Prior to Graham, Adina was the payroll and human resources manager for Rand Construction in Alexandria, VA. Adina moved to DC from Los Angeles, where she worked in film and television production. She received her bachelor's degree from James Madison University.
Adina is now the Corporate Operations Manager supporting the Graham team internally as they grow and expand their services.